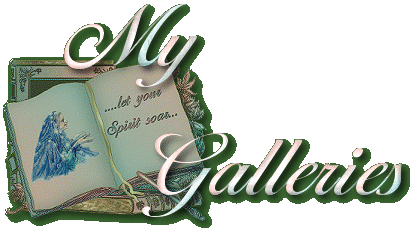 Welcome to my Galleries!!

At last I've started my gallery sites. And my first gallery is up. The globes are all created by me
and presented in my special way. That means, most of them are placed in frames, created by doing
the great tutorials from Hayler's Heavenly Creations.
The tutorial for my header image(Story Time) can be found on Dee's site: Dee's Enchanted Expressions

I'm working on the other galleries and hope to have them up as soon as possible.
The postcards are all scanned by me from old postcard calendars.
Most of the images that I used to make my globes and creations, are used with permission of the Artist.
The images used remain Copyright© of their rightful owners.
If I have used your creation and/or have failed to provide proper credit
where it is due, please contact me, so that I can make the correction.
These sites are strictly for the enjoyment of myself and others.
Thank you ….
and enjoy!!!






Designed by Maurine
Copyright© 2003 Silvercloud's Design